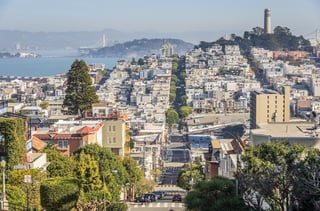 According to California resident expert Ray Calnan, Assistant professor of Real Estate and Business Law at Cal State Northridge, on the website, WalletHub.com, when contemplating flipping a house:
". . . you need to work backwards and determine what the house will sell for first, then work towards what you will pay for it. Money is made when you buy, not when you sell."
This website has compiled "flipping" statistics on the 150 most populous cities in the U.S.. The factors for house flippers are:
House-Flipping Market Potential: This score includes average Return on Investment (ROI), costs of buying homes, turnover, the activity in the market, and whether homes sell for their list price.
Renovation and Remodeling Costs: The costs of remodeling and additions make a huge difference in profitability.
Quality of Life: Do people want to buy in your area? Do people have the money to buy in your area?
As a disclaimer, these facts are based on statistics about actual populations of these cities, not including their outlying areas. Even so, remodeling costs, ROI, and quality of life remain relevant, if not exact, in the analysis of flip-ability.
Rancho Cucamonga
Rancho Cucamonga has high quality of life. Its high cost of renovation is a big factor, so be careful of the physical condition of what you buy.
Sacramento
Sacramento is a huge sprawling city with good potential for a flip. The renovation costs are much lower than Rancho Cucamonga, but its quality of life is much lower, too. With a big area to choose from (keeping location factors in mind), this city could offer some great opportunities.
Irvine
Irvine is number three overall on the list for California cities. Its quality of life is excellent, (number 2 on the nation-wide list), but its renovation costs are much higher than either Sacramento or Rancho Cucamonga. Again, you will want to carefully consider any renovations, but there is a strong likelihood of success for flips in the market.
Modesto
Modesto came in fourth overall for California. It has a good chance of flipping, but the quality of life score is really low, the second lowest in the state. Its renovation costs are the lowest in the state, however, so a well-chosen Modesto property may bring a great return for you.
Oakland, California
Oakland, California is at the bottom of the list nation-wide because of a low quality of life score, and high renovation costs, even though it has a good "potential" score, indicating market activity that doesn't necessarily include flips.
Surprisingly, many of the great real estate areas of California are at the bottom of the nation-wide flip list. Some great quality of life scores (Fremont, San Jose, and San Francisco), are accompanied by sky-high renovation costs, which make the high market activity seem almost irrelevant for flippers without big initial capital. However, this report is based on statistics. As Mark Twain said, "Facts are stubborn things, but statistics are pliable."
The Los Angeles area statistics are undoubtedly affected by the fact that the numbers are crunched by actual city limits instead of the area as a whole. Without knowing the parameters used by the writer, the US Census Bureau estimates the population of the City of Los Angeles to be a little under 4 million people in July of 2015. The estimates for Los Angeles County for that time period is about 10 million. The actual dynamics of any area are affected by the renovation abilities and earnings potential of an even larger group that usually has an automobile to further integrate the relevant numbers.
Want to flip? Contact us to help you interpret your area's real estate fix and flip reality.