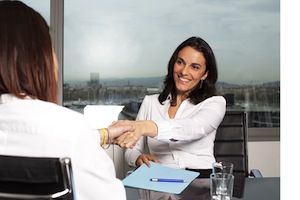 Let's start with the basics. When you invest in a trust deed, you loan money and secure the loan with a first lien on the real estate as collateral. Called a "deed of trust", it works like a mortgage; a private mortgage recorded by the county recorder that shows the investor as the beneficiary. Sometimes, the borrower's personal guarantee secures the loan in addition to the deed of trust. Trust deed loans involve three parties: the lender, the borrower, and a trustee selected by the lender. The trustee acts on the lender's behalf, holds the lien on the title to the property, and takes possession of the real estate if the borrower defaults. Trust deed loans are particularly popular in California because it is a non-judicial foreclosure state and the process can take just three months. Oh, the best part is that it costs nothing to invest in trust deeds.
Sound interesting? We just happen to have three examples of successful trust deed investing today.
First Trust Deed Investing Example:
In Sierra Madre, CA, a trust deed investment on a 70-year old home recently closed at 11% interest and with a loan-to-value ratio of 62.99%. The loan amount is $875,000 on an appraised value of $1,389,000. This note brings a monthly payment to the investor of more than $8,000 a month for a term of one year.
Second Trust Deed Investing Example:
In Salt Lake City, Utah, a trust deed investment on approximately 0.32 acres will fund construction of a 2,000 plus square foot home on a developed residential lot. The loan amount is for $260,000 and the estimated value of the completed home is $370,000. This means the loan-to-value ratio is 70%. The yield is 10.25% for the value over $100,000 and 10% for the value under $100,000 for a term of six months with an optional 6 month extension.
Third Trust Deed Investing Example:
Commercial/industrial property in San Marcos, CA, on 3.43 acres of land closed with a loan amount of $1,260,000 secured by a first lien on real estate with an appraised value of $3,600,000. The interest rate is 10.5% for a term of 18 months and a loan-to-value ratio of 35%. The loan is interest only and contains a balloon payment.
To talk more about trust deed investing, or anything else, please contact us. We look forward to hearing from you soon.