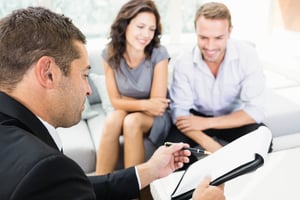 Your tenant screening process is one of the biggest steps in protecting your property and your investment. You want to end up with great tenants who will stay with you long-term, pay their rent on time, and take great care of the property. Do you need to improve your tenant screening process, especially after a bad renter? Try some of these strategies.
Not only will this tell you whether or not your tenants are prone to missing payments for their bills or if they have outstanding debt that could be a red flag, it will allow you to verify that they really are who they say they are--which can make a big difference on that application.
Strategy #2: Verify Information
Sure, you've put together a great tenant screening worksheet; but if you don't take time to verify its accuracy, you can't know whether or not your tenants have been honest with you. Take the time to check references and verify the accuracy of the information provided on your screening reports. In many cases, this will prevent you from missing red flags that will let you know that a tenant won't be a good fit for you.
Strategy #3: Check Your Tenants Out Before a Showing
Before you bring tenants to the property for a showing--potentially wasting both your time and theirs--take the time to prequalify them. This might include asking a few basic questions over the phone, including information about income level and other basic facts. When the tenant arrives to see the property, check their ID to make sure that they really are who they're claiming to be.
Strategy #4: Check All Applicants
If you're renting to multiple applicants--for example, several college students or several members of a family sharing the same residence--make sure you check all your applicants, not just one of them. In many cases, shady tenants will hide behind the better rental applicant, then leave you stuck with big problems down the road.


Need more help with the finances that will allow you to get that first rental property? Contact us today to learn how we can make financing easier than you think.