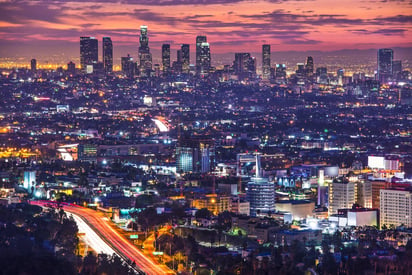 California is one of the golden states that boasts of the most profitable and valuable real estate opportunities. It has a diversifying and ever growing rental economy with beneficial properties to offer. Below are some of the areas in California where you can find the best rental properties with an upward growth.
Irvine
Most of the residents in Irvine stay in rented apartments due to the costly home prices. The average rent for apartments is $2,310, which is a 6% increase from the last 2 years' $2,188. This motivates rental growth in this city of low crime and great schools.
Oakland
Oakland rent prices face a 1.2% increase each month. Currently, the average rental price is $2,150. The ever-rising costs make Oakland the best place to invest in now.
Oceanside
Oceanside rent prices have steadily increased. The average rent price as at November 2017 is $1,828, which is a 4.21% increase from last year's $1,751. This boom makes it one of the places with attractive property ventures to invest in.
Sacramento
Renting properties has become the best option for residents here since most of the residents earn averagely. It's a perfect investment place with most of the rentals ranging between $1,302 to $1,405, which is a 6.26% increase from last year's price.
San Fernando
Rental apartments in San Fernando have had an 11% increase from $ 1,150 to $1,275. The upward trend in this sustainable and diversified area is likely going to carry on in the next years.
Conclusion
This is just a brief list of the promising rental property areas in the State of California. With such an exciting and diverse array of choices, the perfect place to invest in is guaranteed. For more rental property tips, or If you are looking to purchase an investment property in the future, please contact us at Trust Deed Capital to find out how we can help you secure the funds you need to move forward with your next real estate investment.