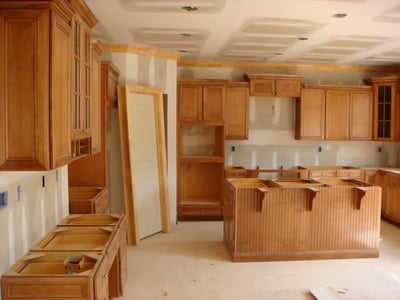 It does not matter whether you are getting ready for your 20th flip or your first, there is always new information to learn about the business. Thankfully, there are plenty of resources online and in print that help you stay up to date with all of the new techniques and trends in house flipping. These are five of our favorite resources that you can use to expand your knowledge.
This website was started by Justin Williams, a successful real estate investor and house flipper who has worked on over 500 flips. He created this website to offer actionable advice and educational resources for flippers of all experience levels. On the site, you can also listen to Williams' podcast on which he talks about industry news and interviews other real estate professionals. For newcomers, there is also a video course that goes over everything you need to know about beginning a house flipping career.
Created in 1995, CRE Online offers a lot of useful information and resources. Browse how-to articles or read about other flipper's stories. The site also provides an online community for real estate investors and flippers that allow you to connect with other professionals, ask questions, get advice, and share your successes.
Bigger Pockets is another real estate investor network. The site has more than one million monthly views and has almost half a million members. The users are very active on the website and are always willing to answer questions and lend a helping hand. Bigger Pockets also provides thousands of useful resources for members and non-members alike. You can read blog posts, listen to podcasts, download documents, and learn about nearly anything related to house flipping.
This book comes highly recommended by experienced flippers and investors. You can trust the advice of Rick Villani as he is a knowledgeable investor who has been flipping houses for many years. He offers something that is often left out of advice for first timers: a dose of reality. Villani lays out just about all the things that can go wrong during a flip. However, he also offers real world advice on how to overcome those challenges. FLIP is a classic must-read for every flipper.
Scott is a well-known name in the world of house flipping. His book, The Book of Flipping Houses, offers practical and actionable advice to help you make your flip a success. He also goes in depth about his firsthand experiences and his early projects. Scott spares no detail when talking about his successes, failures, and finances. For more of his expert advice, you can visit his website, 123flip.com.
When you have the proper resources, flipping houses is both fun and profitable. For more information on real estate investing, contact us today!