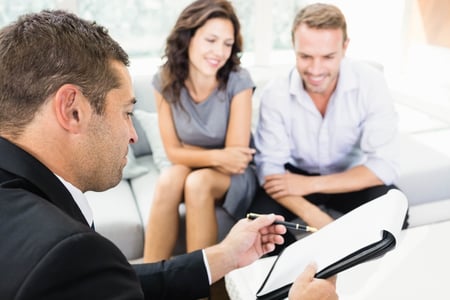 Sometimes, you just need a fix and flip house to sell fast. Maybe you've ended up in over your head, and making the payments is costing you more than you expected. Perhaps you don't want the house hanging over your head anymore. Whatever the case, when you need a house to sell fast, these strategies can help you get in the hands of a new buyer as soon as possible.
1. Give it great curb appeal.
Clean everything up outside and keep it looking its best. If you aren't able to keep up with it, consider hiring someone to come in and keep the grass mowed or leaves off of the lawn. Add a few flowers, shape the bushes, and make potential buyers' first opinion of the home a great one.
2. Price it right.
Offering a price just a little lower than other homes for sale in the neighborhood will intrigue buyers and lead them to your door. Drop it too low, however, and they'll find themselves wondering what's wrong with the home and why you're in such a hurry to sell. Not only that, dropping the price too low can eat into your profits.
3. Find a company to buy it.
In some cases, you may just need to get your investment out of the house and get away from it. In that case, finding a company that will buy houses fast may be your ideal solution. Make sure, however, that this method will help pay off the mortgage on the house and prevent you from losing your investment!
4. Make sure you made the right upgrades.
Before you start fixing up the property, look into what people are actually looking for out of properties in the home's neighborhood. Take the time to do some research. If it's in a poorer neighborhood, for example, a backyard pool could be the worst addition you could make.
5. Take great pictures (or hire a professional photographer).
The right pictures in your real estate listing can substantially increase your home's odds of selling. Make sure that you have great pictures that show off the best features of the home.
If you're ready to start your fix and flip journey, contact us. We'll work with you to ensure that you have the financing you need to be successful with your endeavors.