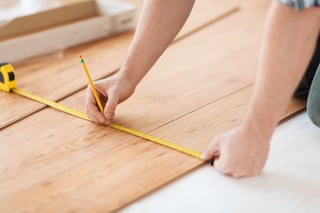 The practice of flipping homes is gaining steam across the state of California and the United States. Prior to flipping your first, or your next project, there are a few things to consider. That's why we have come up with seven reasons to use a small local contractor.
Reason to Use a Local CA Contractor #1
Using a local contractor means you are supporting the local economy. As the national economy continues to rebound, it is important to remember local economies. Keep the business in town and you will get the benefits of a local while supporting the area where you are working.
Reason to Use a Local CA Contractor #2
A smaller company means that there will be a limited number of people on the job. The smaller crew will mean a focused, skilled crew and a faster flip.
Reason to Use a Local CA Contractor #3
A smaller company will not have to deal with more than one project at a time. Instead of starting on one project and then moving onto another in the middle, they will be able to focus on your project.
Reason to Use a Local CA Contractor #4
A local contractor will have a better understanding of the laws in their area. Before the job begins, it is important to get the proper permits. A local contractor will understand exactly what they need to stay within the laws of the town. They will also understand how long the application process takes, so they will be able to give you more accurate timeline for the job.
Reason to Use a Local CA Contractor #5
Smaller companies are more aware of the budget. A small company understands how to work closely with a budget. They will respect the budget for the project and give you a reasonable estimate to work with.
Reason to Use a Local CA Contractor #6
A smaller contractor may be able to recommend other professionals to help put the finishing touches on the job. If you are considering having the house painted professionally after the flip, ask your contractor. They may have someone in mind who can work within your budget and project deadline. Small companies tend to network and even share clients if it benefits both companies.
Reason to Use a Local CA Contractor #7
If you are still looking for a contractor following the initial inspection of the home, ask the inspector. The inspector may know a small company they can recommend depending on the scale of the flip.
Before you start your next job, please contact us for more information about choosing a contractor. We want all of your flips to be successful and know that the right contractor can make all the difference in the success of the project.