Have you thought about becoming a real estate investor this New Year? If you have, take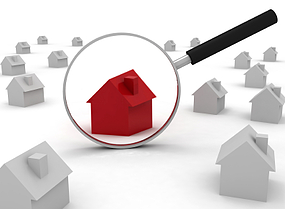 comfort in knowing that experts believe now is the best time to invest in real estate due to low home prices and falling interest rates. Better yet, most real estate professionals and investors believe the real estate market is beginning to finally recover.
Research shows that in the year 2010, U.S. homes lost nearly $1.7 trillion in value. That's 63% more than the $1 trillion lost in 2009 according to Zillow.com, a real estate website. While the numbers are not in yet for 2011, experts believe we have already hit bottom. What will you do to take full advantage of this opportunity?
Here are a few tips to consider when searching for the perfect real estate investment:
Draft a Strategy
Before you rush into buying a property, there are a few things you need to take into consideration when searching for the perfect investment. Take some time to draft a strategy and write out your business & personal goals. Without a proper plan, you might end up running around in circles and covering a lot of ground, but in the end, you'll be right back where you started. Truly understand the options available to you, and consider all angles of the trade. Here are some things to ask yourself:
What type of property do I want to invest in? Single home? Tri-Plex?
What role do I want to play when investing in properties? Do I want to restore and resell properties? Would I like to become a landlord?
Do I want to stay in the residential arena? Is commercial real estate a good opportunity for me? Maybe I can buy land and develop on it?
Do I want Quality over Quantity? How many deals do I want to complete within a given year?
Build a Team of Partners
Surrounding yourself with smart qualified real estate professionals will increase your chances of success when purchasing investment properties. Start out by finding an experienced real estate agent with a background in investment property deals. These agents will prove to be a great resource for locating promising properties. Find brokers who want to partner with you for the long term. Long-term relationships will motivate the broker to be extra careful with their recommendations. Seek out other investors in your community. Join online investor forums and attend networking events in your area. Experienced and proven investors can provide you with priceless information and tips. Who knows, you might even run into one interested in partnering with you.
Build a Team of Providers
Make to assemble a strong provider network of services, so that when your investment property needs repairs you have someone to handle it. You should have electricians, drywall repair and tile/flooring specialists, gardeners, etc. available to you at all times, so that when different challenges come up you know who to call. It's also always a good idea to have an attorney, accountant, and property manager at your disposal should you need them. Bottom line, the more support you have, the better you will be equipped to handle any situation that may come your way.
Find The Perfect Location. Research.
You've probably heard it before, but location is key when searching for properties to rent out. Depending on the location, it's usually safe to assume homes in highly populated or high-rent areas are ideal investments. Try to steer clear of rural zones with low population and minimal renters. Do your due diligence. Make sure your locations have safe neighborhoods with low crime rates. Renters tend to migrate where there are good schools, easy access to transportation, and plenty to do (i.e. shopping malls and sports venues).
Have Funding in Place – In Advance.
You may have the capital to fund your real estate investments yourself, however, most Investors prefer to leverage their money and expand their real estate investment holdings by partnering with private money lenders. If you are serious about real estate investing, take the time to seek out and interview private lenders who are willing to develop a working relationship with you. If you've done your homework, you should have a pretty good idea of what each lender charges (because their fees do vary), and which ones truly care about your needs. After a few investments, you should be able to see who is the easiest to work with given your different real estate transaction scenarios.
Have Fun!
These tips may be common sense to many already actively involved in the Real Estate Investment Market; however, they are always a good reminder to keep focused on your investment goals for the New Year. The best advice I can give for 2012 when it comes to finding great investment properties is to have fun, but remember to always seek out people who can add value to your operation. At the end of the day, ask yourself, "Am I making this as easy as possible for myself?"