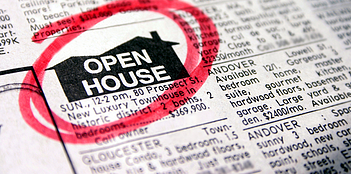 There are dozens of ways to enter the real estate investing world from relatively safe REITs to the always interesting method of direct investing. Each has its advantages and drawbacks and all promise the same thing, high returns with almost no risk. Investors recognize this hype for what it is and understand that traditional real estate investments only offer high returns with a significant degree of risk.
Finding the Right Deal
REITs promise outsize returns, but the investor must be astute enough to exit the stock before a poor quarter halves or quarters his/her principal. Similarly, direct investing in rental or rehabbed properties can be lucrative, but the investor must not get caught in a housing bubble or stuck with an un-rentable property.
Leaving aside these specific problems, finding a deal to simply invest one's money, in which is managed by a developer, can also prove problematic. Most investors do not have the time, money nor inclination to thoroughly and properly scrutinize the borrower and the deal. What is a prudent investor whose portfolio needs real estate exposure to do?
A Different Type of Real Estate Investment
There does exist another type of real estate investment not known to many investors, even those with significant experience. This investment vehicle, known as trust deed investing, provides superior returns with asset backed securitization.
Trust deeds allow an investor to act as a lender against a prime piece of real estate. In all cases with first trust deeds, the investor's capital is guaranteed by the property. Still, it may seem that finding an appropriate deal is daunting as you also do not have the resources to properly assess a deal.
Private Money Lending Companies
Private money lenders provide a platform where borrowers can explain and market their deals. These' hard money' lenders do all the background work and check the experience and track record of the borrowers and their previous deals. With these facts, an investor can make an informed decision about any of the real estate deals placed before him.
In short, private or "hard" money lending investments offer out-sized returns with far less risk than traditional investment vehicles. Private money lending companies ensure the integrity of the real estate investing process, the borrowers, and the deals.