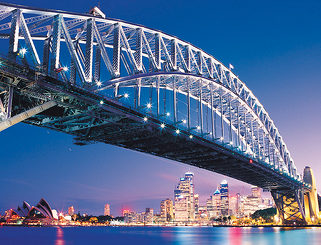 A bridge loan doesn't have to be a hard money loan, just as investors can use hard money for a number of purposes including, but not limited to, bridge financing. That being said, because the bridge lending market remains unhealthy, many investors turn to hard money for their temporary financing.
Investors use bridge financing for short-term capital needs. For instance, imagine finding a heavily discounted foreclosed house that needed some repair before you could turn it into a cash flowing rental property. Because of its condition, you won't be able to get a traditional long-term investment property mortgage, so you need to find another debt source. A bridge loan is a short-term loan that "bridges" over the time between when you buy the asset and when you are able to put permanent financing on it. Traditionally, investors have turned to banks or to lines of credit for bridge financing. After the banking crisis and credit crunch, banks pulled back limits for the lines of credit that many investors used as bridges. Those limits have still not come back to the levels that were common before the crunch even though today's buying opportunities are much more compelling.

Hard money lenders, on the other hand, typically make loans with money that comes from private investors. These loans typically carry origination fees and interest rates that, while still reasonable, are above the market for normal long-term financing. In other words, they are loans that investors typically want to pay off quickly and refinance into traditional loans. Given that private lenders are usually less fussy about the deals that they lend on, provided that they will get paid back, and that they can move much more quickly than most banks, they make excellent bridge lenders. Even though a private bridge loan is more expensive than using a line of credit, they still make great sense because today's deals needing bridge financing are much more lucrative than their equivalents in the past.
If you want to get deals done and take advantage of today's excellent property pricing, you either need extremely deep pockets or a way to take out a bridge loan. Given the availability of hard money in the market and the unique execution benefits that they bring, you should consider having one or two reputable lenders in your resource portfolio to take advantage of this unprecedented buying opportunity.