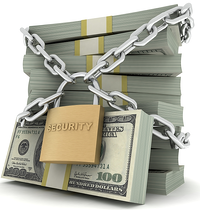 People looking for investment alternatives that are high-yielding and also relatively secure have begun to look more frequently at Real Estate. With the downturn in the real estate market, valuations practically nationwide are very favorable investors forwho are smart about doing their due diligence and ensuring that they minimize their risk by being very hands-on in property selection and evaluation.
For savvy investors who are looking to diversify into the real estate market but do not want to do the leg work required to purchase hard assets, becoming a private money investor is a very viable alternative to purchasing the hard asset.
In most cases, the borrowers who are purchasing the hard assets are looking for funding sources, and with the tightening of the traditional mortgage market, private money investors are becoming a very important piece of the puzzle.
One of the best avenues to utilize to enter the private money market is to invest in 1st Trust Deeds. Trust Deed Lenders are in prime position in the investment arrangement between private money borrowers and investors. As the investor you are able to benefit traditionally from higher returns than traditional fixed income investments and also have the safety of a hard asset as collateral.
One way of getting involved in private money investments is to work with a trust deed investment company. In doing so, you have the additional benefits of personalized and expert advice with every transaction which enables you to make informed decisions about private money investing. Some of the services provided to investors by trust deed investment companies are:
Appraisals--All loans are appraised by an independent, licensed appraisal company.
Title Insurance--Each loan is covered by a full extended ALTA lenders title policy to insure that the title holder/owner has a valid title to the property.
Hazard Insurance--Borrowers are required to maintain homeowners insurance in an amount to cover the loan and replacement cost of the improvements.
Escrow--All transactions are funded directly to a licensed, bonded and insured title/escrow company.
Payments--All loan payments are made directly to a nationally recognized, insured, bonded, and licensed loan servicing company.
If you are looking for investment alternatives that offer high returns, are backed by hard assets and are serviced by experienced professionals, then you should contact Trust Deed Capital and learn more about becoming one of our registered private money investors.