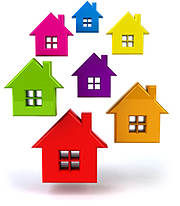 Whether you are a seasoned trust deed investor or you are considering your first trust deed investment, there are critical considerations to make in ascertaining that the investment is right for you. Its very important to familiarize yourself with trust deed investing before you make the final decision. Make sure to review available notes, and select properties and locations you are comfortable with.
Here are 7 important elements to pay attention to before you invest:
Market value, equity in the property, and the marketability of the collateral.
Borrower's financial standing and creditworthiness.
Knowledge, experience and integrity of the Mortgage Loan Broker through whom the transaction is conducted.
Escrow process involving the funding of the loan or the purchase of the note.
Documents and instruments describing, evidencing, and securing the loan.
Loan servicing provisions, authority and compensation.
Recovering your investment when the borrower fails to pay.
When you're ready to pull the trigger with your trust deed investment, you'll then want to request a complete due diligence package which will include a certified appraisal and other documents that will allow you to better evaluate your trust deed investment. Then make sure to thoroughly read, sign, and return ALL required forms and agreements. Your signed forms and wired funds will then be sent to an escrow account. Once you receive the closed loan package, interest will begin to accrue. You will then be able to monitor all payments online and receive monthly statements. Good luck!