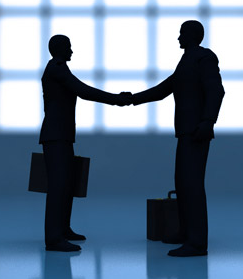 Finding a traditional funding source for an unusual, but potentially lucrative, real estate deal is one of the most frustrating tasks around. Banks, credit unions and other traditional lending sources are just not interested in deals that fall outside of their "standard" parameters. Instead, savvy real estate investors turn to knowledgeable and experienced lenders who can understand a complicated investment deal, namely, private money lenders.
Private or "hard" money lenders bring a lot more to the table than just their capital. These are seasoned business people with a wealth of information and experience.
In fact, if they don't like your deal, you should probably reconsider it. Nevertheless, here are the six reasons that you should consider using private money lenders:
Availability
Private investors have more capital available for real estate deals than all the other traditional funding sources. In addition, the monies are not constrained by oversight committees or governmental underwriting policies. Only the approval of the investor is necessary.
Affordability
The rates associated with private money lenders may seem higher on their face but when transaction fees and "points" are included, the two rates are remarkably similar. In truth, private money lenders are far more transparent in their dealings than are the so called "legitimate" banks.
Flexibility
Private money lenders usually have a background in business and a particular interest in real estate. Thus, they are able to adapt to situations that fall outside the usual scope of traditional lending institutions. In short, they can make a deal in cases where banks are strictly prohibited from doing so.
Convenience
All of the resources, expertise and experience that an investor would find at a traditional bank are also found with a private money lender. In addition, there is a wealth of advice available that no banker would dare give a customer.
Security
All the usual legal niceties are observed in a private money loan. Escrow accounts are established, inspections are done and all of the other proper paperwork is executed. In short, both the lender and the borrower are completely secured as to the terms of the deal.
Peace of Mind
No investor needs to be concerned about investment capital before or after a deal. Private money lenders offer some of the best rates and the best terms for investment deals. Consider them for your next real estate investment project.