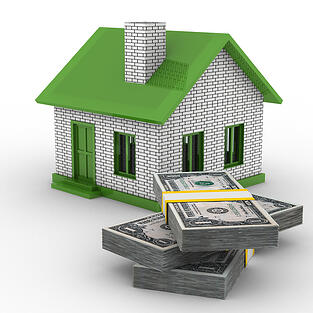 Successful real estate investors have a full stable of tools available to them. You should have a directory full of brokers, managers, contractors, landscaping companies and other professionals that can help you acquire, manage, rehab and maintain your properties. The same rule applies to your capital sources. Banks can be great for cookie-cutter deals and permanent financing, but the private lending industry provides you with financing for the deals that require something a little bit different.
1. Fast execution.
The streamlined private lending process gets you from application to funding more quickly. A typical private mortgage closes in just a few weeks, and it can close in just a few days if everything works out well. Private lenders can even give you a proof of funds letter so that you can buy as an all-cash buyer, making your offers more attractive.
2. Financing on as-improved, rather than as-bought, value.
The person on the other side of the table in the private lending industry isn't a banker that goes home at 5:00 pm. He's an investor like you that understands that he needs to take risk to make money. As such, private lenders are frequently willing to make loans relative to what your property will be worth once it's fixed up since they have vision.
3. Flexible qualifying.
Banks approve loans based on whether or not they meet a rigid set of criteria that may or may not have anything to do with whether or not the loan gets paid off. Private lenders look at two things. First, they want to make sure that there is enough value left in the property that they'll be whole if they end up owning it. Second, they want to see if you can make the loan payments. If both elements are in place, you're likely to get a loan.
4. Lending by the numbers.
Private lenders usually aren't overly worried about a property's location or its appearance. Banks, of the other hand, have many different factors that they apply when they decide whether or not to make a loan. At the end of the day, if a loan is profitable and safe for a private lender, you'll probably get it. Traditional lenders, on the other hand, apply a range of shifting requirements. You never know what the rules will be, but those ever-changing rules usually result with the bank deciding not to make the loan because it's too "risky."