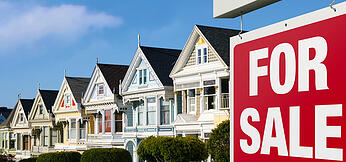 Real estate investment property in California still remains one of the best real estate investments in the country. Many parts of California continue to offer rates of appreciation that are higher than other regions.
Location, location, location. While buying in California in and of itself gives you a great location, not every location in California is the same. You can still get the best long-term returns if you focus on buying and fixing up well-located properties in desirable communities.
Equity growth is key. Even cheap property in California isn't going to be as cheap as it would be in other real estate markets. As such, you will need to get a great deal when you buy to earn healthy cashflows on a permanent basis. However, California real estate investment property pays its returns through appreciation. Many investors earn a good return by simply buying and holding California real estate, but if you'd really like to maximize what you can make, look for properties that need some rehabilitation and for a lender that can build your rehab costs into your mortgage.
Speed matters. Because California is such a popular investment market, the best properties go quickly. This is especially true for well-priced homes in desirable communities, like those close to the coast. If you need to take time to think about a property or if you don't have financing in place that can let you close quickly without a financing contingency, you'll miss out on the properties that offer the best returns. It's especially tough to control the best real estate investment property in California because you're frequently going to be up against investors from all over the world that have large holdings in cash.
Leverage boosts returns. When you're investing for growth, the key is to use leverage. That way, you get the growth to yourself while the loan balance remains fixed. Unfortunately, since the California lending community remains mired in fear, you won't be able to turn to your local funding sources. Whether you create your own debt by using a home equity line of credit or you take advantage of the competitive and active private mortgage market, you can get leverage on your real estate investment property.