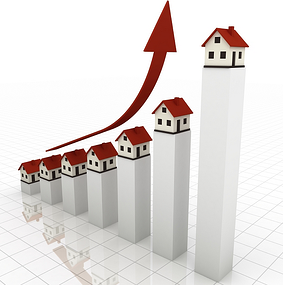 While experience real estate investors know that property investing isn't a "get rich quick" scheme, some properties can offer high enough returns to be considered high yield investments. If you're looking to make more than the 3 to 8 percent per year that you can earn on renting out homes and apartments in coastal communities or purchasing high-credit single-tenant net-leased assets, here are some opportunities to consider:
High-value cosmetic fixers. One of the many benefits of Proposition 13 is that it makes it possible for people to hold on to their homes forever. When this happens in high-value areas, you could end up with a house that has gone too long without being updated to meet modern standards of appearance, fit and finish. Typically, these homes need minimal structural work and are ready for resale with a bit of lipstick. Given the high costs per square foot in these areas, your work is likely to be rewarded with a healthy profit.
Damaged Foreclosures. Generally, the secret is out when it comes to foreclosures in turnkey condition. However, when you have a foreclosure that needs real work, the buying pool thins out very quickly. If you have access to construction funding and can move quickly, these properties are frequently high yield investments even after you pay for your carrying costs and construction.
Inland rental homes. The housing bubble changed everything and it changed nothing. While inland properties are still significantly less valuable than they were before, there's still a need for cheap housing. With millions of people unable to afford to live in high-cost areas, these houses remain viable rental properties. Given the high rents in many of these areas and the lower purchase prices, cash-on-cash returns north of 10 percent are relatively easy to achieve, especially if you can buy a well-priced home. Homes that need cosmetic updating can be particularly attractive as high yield investments.
Three- and four-plexes. With a three- or four-plex, you get greater economies of scale than you do with single-family residences, and, given the higher purchase price and the tougher rules for including rental income in a traditional DTI ratio. This gives you the same benefit of reduced competition that you get with damaged foreclosed properties as well as the income stability of a functioning property, and the opportunity for reliable and healthy income.