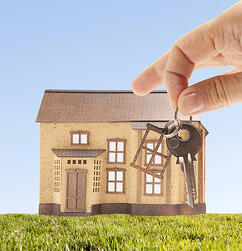 There's no question that residential real estate investing has hit the big time. The biggest owner of residential properties in the country isn't a wealthy individual or even a real estate company -- it's Blackstone -- the largest alternative investment company in the world. Just because the "smart" money has found residential real estate investing doesn't mean that there aren't opportunities left, though. While they own $5 billion worth of housing, the US housing market had about $23.7 trillion in value, as of 2012. There are a lot of opportunities left over, and here are some of the ones to watch out for:
Damaged foreclosed properties. These properties need lots of work, but if you have the ability to close quickly and to do the work at low cost, you can make a healthy profit by fixing them up for resale.
Homes in inner-ring suburbs. Inner-ring suburban homes are desirable as rentals. While some outer-ring suburbs are oversaturated with new building that has been converted to rentals, the inner ring combines easy commuting with a relative lack of new homes to compete with you.
Distressed condos. While condos can be hard to finance, if you can find one with a board that allows rentals, you can benefit from having a newly renovated unit to put back on the rental market. If the purchase market picks back up, you can resell it without having to go through the expense or inconvenience of doing a condo conversion, too.
Long-term owner properties. With the ongoing aging of the Mature generation and the Baby Boomers moving into retirement, properties that have been held for a long time are likely to be coming on the market. Some of them may be able to be purchased for a low price because they need cosmetic improvements. Many may also be the holy grail of residential real estate investing -- well-located properties at attractive prices.
Ultimately, just about any house can be a great investment. If you can purchase a property at a significant discount to similar properties that have recently sold, you are effectively buying equity for yourself. On the other hand, if you find a property that can positively cash flow after debt and management, you can also hold for the long term profitably.