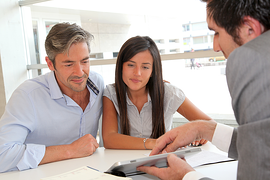 Finding relevant and valuable information about investing in real estate can be a daunting task especially when it comes to the Internet. There are just so many people peddling the latest fad or "get rich quick" scheme that it is often difficult to separate the wheat from the chaff. Here are a few resources with hundreds of valuable articles that can help any real estate investor from the novice to the expert:
Mike Lautensack - http://ezinearticles.com/?expert=Mike_Lautensack
A full time real estate investor and property manager, Mr. Lautensack gives relevant advice on everything from finding private money lenders to negotiating the best terms. With over 450 articles, you can learn a lot and avoid a lot of costly mistakes.
David Lindahl - http://ezinearticles.com/?expert=Dave_Lindahl
Mr. Lindahl has finalized over 7,000 real estate transactions and the author of two best selling real estate books. He is an expert on getting the most value out of any property by using foreclosures, short and wholesale deals, lease options and rehabs with all types of properties from residential to commercial. He has just under 200 articles that pertain to these topics.
James Kobzeff - http://ezinearticles.com/?expert=James_Kobzeff
While Mr. Kozbeff is a master real estate investor, he likes to do things as easily as possible. He develops software tools to automate as much of the analyzation process as possible. His articles are filled with numbers and equations but, if you put in the time, you can learn to use some very valuable tools.
Jeff S. Adams - http://ezinearticles.com/?expert=Jeff_S_Adams
Instead of dealing with specifics, Mr. Adams takes an overall look at investing in real estate. His articles are a wealth of information for the beginning investor as well as an excellent source for other resources. He is also a master at motivating you to get going.
Roger Beattie - http://ezinearticles.com/?expert=Roger_Beattie
If a solid, middle of the road approach is what fits your risk tolerance, then read these articles by Mr. Beattie. You may not get rich quick but with some diligence and some patience, you will get rich. His advice is very down to earth and requires some hands-on methods. His articles are not recommended for the "silent investor" type.
We hope these authors and their articles help you become a better real estate investor. Nevertheless, whether you take their advice or not, you will at least have a better understanding of the real estate game.