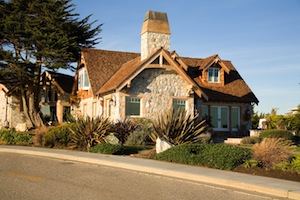 To the inexperienced investor, hard money borrowing may seem like a most unusual and daunting way to find funding for a real estate project. On the other hand, more experienced investors understand that hard money borrowing actually offers some significant benefits to anyone looking to fund a single/multi-family or apartment deal. Here are the most important benefits:
Expertise
The most common place to find hard money is through private money companies. These firms bring borrowers and lenders together to make their deals in a safe and thoroughly vetted environment. In addition, they offer a measure of real estate expertise that is difficult to find at traditional lending institutions. Finally, they provide access to a wide range of industry professionals – inspectors, appraisers and the like – that can help consummate a deal far easier, faster, and more affordably than with a normal mortgage.
Versatility
One of the most significant benefits that hard money financing brings to the borrowing process is the versatility of the investors when it comes to meeting each other's needs. While borrowers may need unusual terms, they are willing to pay for the privilege. In return for a slightly higher ROI, investors are willing to accommodate a wide range of payment terms from the borrowers. In addition, the seasoned investors involved in private money transactions are free to invest in any deal – unusual or not – because they have no loan committees or stockholders to report to. In short, they make their own decisions and can commit to any deal that they find attractive.
Security
Hard money loans are consummated under the same parameters of traditional real estate mortgages. In addition to escrow requirements, appraisals and inspections are part of the process as well as all the necessary legal documentation to bind both the borrower and the lender to its term. In addition, these loans are usually structured so that the loan to asset value is relatively low. This means that both parties are quite interested in the deal being successful.
Affordability
One of the best benefits of private money lending is that the lenders look to make their money from the interest payments made by the borrowers and not from any assortment of fees like traditional banks. While there will be some costs associated with completing a hard money transaction, they are generally defined upfront so you will know exactly what the loan will cost you prior to funding.