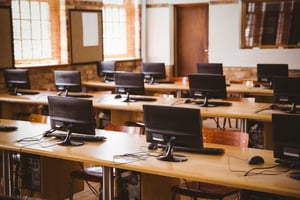 When looking to purchase an investment real estate property, finding an asset that is well located in an area that will continue to see high occupancy and rent increases is very important. One factor that continues to drive real estate values and investment property cash flow are local public-school districts. For those that are looking to invest in the hot California real estate market, there are several locations in particular that continue to have some of the highest-rated school districts in the state and country.
Palo Alto
One of the top rated public-school systems in all of California is the Palo Alto Unified School District. This school district has 19 schools in total, many of which are rated among the best in the country. Beyond the great schools in the area, Palo Alto also has a very strong professional economy due to nearby tech giants as well plenty of local amenities. However, along with all of these benefits, Palo Alto real estate is among the most expensive in the state.
San Dieguito
Located just north of San Diego, the San Dieguito school district is another top-rated school district in the state. This school district serves a number of communities in the area including Solana Beach, Encinitas, and Del Mar. Similar to other areas of California, there are many expensive homes in the area. However, there are still many single-family home bargains that could provide value to those that are looking to renovate and flip an asset.
Mountain View and Los Altos
Another Northern California area that has a great public-school system is located in Mountain View, which is just south of Palo Alto. This area has many of the same amenities as Palo Alto and also has its own amazing school system. The Mountain View Los Altos Unified School district only operates three schools but is frequently rated as one of the top school districts in the state.
Coronado
The fourth public school system in California that continues to be well-rated is the Coronado Unified School district. This school district has six different schools in total and pulls in students from Coronado and the surrounding area. The area is also one of the faster growing communities in the San Diego area, which provides plenty of value for those that are looking to invest.
It would be remiss not to mention other top school districts like Irvine, Hermosa and Manhattan Beach Unified, as well as Arcadia and Piedmont City Unified. These areas and school districts may be home to other potential flip projects. If you are considering investing in a California investment property, you should contact us to learn more about the market and factors to take into consideration.