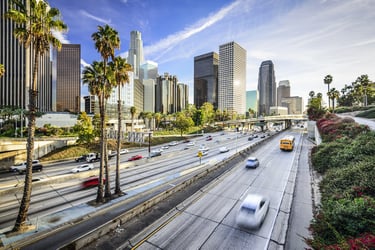 Owning an investment real estate property can be a great investment option as it will help you to earn interim cash flow and long-term equity through value appreciation. In order to maximize your return on investment, it is very important that you are able to keep your property occupied. While many investment property owners choose to hire a property manager to lease the property, the leasing commissions can be very expensive and can cut into cash flow. Fortunately, there are four tips that you can follow to keep your property occupied without the use of a property manager.
Know the Market
When you are looking to lease your investment property without the use of a property manager, it is important that you fully understand what the market rent rate should be. One of the best ways to do this would be to complete an assessment of comparable properties in your area. Based on this information, you should be able to determine what a fair asking rental rate is. This should help you to attract more tenants and keep the property occupied.
Advertise
When you are looking lease without a property manager, you also need to make sure that you advertise well. While you should put a sign outside of your property, it is important to advertise online as well. You should put together a package of details and pictures about the property and place them onto the top real estate rental websites locally and nationally. This will provide you with the best return on your advertising investment.
Be Available
If you are trying to rent out a unit in your investment property without the help of a third-party, you also need to make sure you are as available as possible. This can include holding open houses and finding times to meet your applicants. If you are too busy to show the apartment to applicants, you will have a very hard time keeping the property full.
Background Checks
Most importantly, once you have found a tenant that wants to sign a lease, you need to make sure that you run a full background check on the applicant. When running a background check, you will need to make sure you include a criminal history check, credit check, and employment verification. This will help to ensure that the tenant is able to pay your rent and does not pose a harm to other tenants.
If you are interested in learning more tips about how to lease a property, or if you are considering refinancing your investment property, please don't hesitate to contact us.