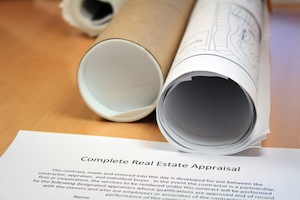 The appraisal of your investment property's value is not something you should take lightly. After all, a low-ball appraisal could kill your plans to sell it and make a profit. But is there really anything you can do to influence the appraisal value?
The answer is "yes." There are some simple steps you can take which, if done correctly, could add hundreds, in some cases even thousands, of dollars to your appraisal value. Here are 6 inexpensive steps that are well worth your effort:
Fix Up, Clean Up
You're not going to get more just by sweeping the rugs or doing the dishes. On the other hand, you don't want the appraiser to spot vermin or insects, or to see unsightly holes in the wall or stains on the rugs. What's outside is also important—don't leave debris and trash lying around, make sure the lawn is mowed, and make sure everything is clean and in working order.
Show the Appraiser Any Significant Repairs
The appraiser isn't going to know about that new furnace or about the money you spent repairing the roof unless you show him. Keep a list of any significant updates, including those that go back as far as 10 or 15 years, and share these with the appraiser.
Research Comparable Properties and Sales
You might think this is something the appraiser will already have done, but it's better to be safe than sorry. If you know of comparable properties that have sold in your neighborhood, and the price they got, bring these to the appraiser's attention.
If You're Going to Spend Money, Be Smart About It
Not everything you spend money on will add to the appraised value. Unless you have a lot of money to spend, focus on those items which are low-cost and high return. The best return will come from things as simple as a fresh coat of paint or new plumbing fixtures.
Surroundings
Remember that the value of your home is a function of what's around it, so pay attention to any upgrades in the neighborhood, like a new playground, and make sure the appraiser knows about them.
Treat the Appraiser Like a Guest in Your Home
This means more than greeting him or her with a friendly "hello" and a handshake. If you have pets, keep them away from the appraiser—the last thing you want is for your Dachshund to be chasing the appraiser around the house barking and growling. Make sure the house is comfortable, with a sufficient amount of heat in the winter or AC in the summer. These might seem like insignificant details, but appraisers are human, too.
Getting the best appraisal value can mean the difference between getting the price you want for your investment property and settling for something far less. Following these tips won't add tens of thousands to your appraised value, but it could make a difference.
For more information about getting the best value for your investment property, contact us today.