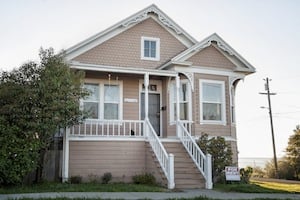 Investing in real estate is a great way to build long-term wealth and also to generate some short-term cash flow. In the state of California, those that have invested in real estate have continued to see improvements in rental rates as well as appreciation in value. Unfortunately, many people find that it can be difficult to acquire their first property due to the high cost of real estate. For those that are looking to invest in California real estate, there are several ways to start investing even if you do not have a lot of money upfront.
Start Small
One way to start investing in California real estate would be by starting small. While larger apartment buildings and luxury real estate by the beach is intriguing, those investments are very expensive. For those that are starting out, a great option would be to start with a much more affordable property. There are still many smaller condos and single-family homes located in good markets that have much lower prices and have the potential to provide great returns.
Co-Invest
Another way that you could get started when investing in California real estate is by sharing your first investment. If you have a friend or associate that is also interested in real estate investing, it would be beneficial to pool your assets and buy your first investment together. Not only will it help you get into your first property, but it will also allow you to share the risk and work associated with the property.
Look for Bargains
The third way start investing if you do not have a lot of money is by looking for bargains. You should make an effort to build relationships with local banks and real estate professionals. They may be able to inform you of foreclosures and other investment opportunities before they become publicly listed. This could help you get a quality asset at a bargain price.
If you are thinking of investing in California real estate, you should contact us to learn more.