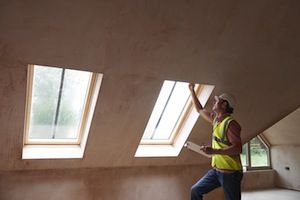 As an experienced real estate investor, you understand the value of understanding your buyers. Without a firm grasp on their preferences, you're basically operating in the dark, which can lead to a lack of sales and stagnation in your investment portfolio. When considering California real estate, there are a wide variety of factors to consider, some not so obvious. One example of this involves attics and basements. More specifically, how important is having a finished attic or basement to California buyers? This may seem trivial or not applicable to the California real estate market, but it could be the deciding factor in a buyer choosing your property over someone else's, so it's important we examine this detail.
Basements in California
Basements aren't typically a feature in California homes, because of the lack of a frost line (the depth that frost penetrates the soil). Builders typically use basements in colder climates to ensure this doesn't wreck the foundation of the house, meaning they aren't necessary in California's warmer climate. However, this presents an opportunity for California investors since basements are considered a luxury in the state, particularly in southern California. In a 2015 article, the LA Times points out that with new California zoning laws, basements are even more sought after since they give affluent buyers extra space without violating these new regulations. When you're investing, consider the value a basement adds to a typical home and how it might be able to attract more affluent buyers who can make proper use of the extra space.
Attics in California
Attics are much more common in California homes since their existence isn't based on the same architectural principles as basements and work well in warmer climates. This means they may not have the same allure as basements, however they do serve the same functions, such as increasing space in accordance with zoning laws and giving a home a more premium feel. They're also cheaper to build, meaning they can be targeted to other less affluent buyers as well. Consider how this might attract all types of buyers to your property over other similar properties. It might be the difference between getting a sale and losing one.
Conclusion
As you can probably tell, with the increasingly stringent zoning laws in California and the rarity of basements, extra space will always be appreciated by the typical California buyer. To learn more about how basements and attics affect the California real estate market, as well as the market in general, contact us today.