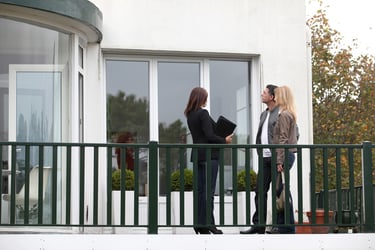 Finding real estate advice isn't always easy without having to pay a lot for it, or in hiring a real estate advisor. When you need some basic information about how to buy or sell a house, do you really have to spend a lot of money to find a few facts?
Those of you living in California can find some free sources to help you through any real estate situation. Most of these sources are online, including learning through webinars, or advice by phone.
Here's some sites to consider to save you extra time on searching.
The California Bureau of Real Estate
Anyone in real estate or buying a home should use this site (known as CalBRE for short) to find free information you can use in any circumstance. The point of the bureau is to educate those on real estate standards, ethics, and responsibility.
Through free articles and videos, you can learn about everything from verifying a real estate license to scam awareness.
They give you different real estate career categories to choose from to find information. You'll find material for consumers, developers, to licensees and media.
Neighborhood Scout
Here's a good online source to help you scope out data about neighborhoods if you're scouting for new property. As a real estate investor, you may want to find homes in specific regions to use for flipping. Neighborhood Scout gives you everything you want to know about specific neighborhoods, including crime statistics, the type of demographics living there, and how many schools exist in the area.
With an easy search box, you can scout out a particular city or zipcode. You'll gain free data in seconds.
California Association of Realtors (Member Legal Services)
If you become a member of the California Association of Realtors, you'll have access to free information through their member legal services site. They cover all legalities of real estate for a more competitive edge in your field.
The site gives you comprehensive ways to learn about or ask for info. They offer articles, a hotline number, samples of letters and forms, as well as live webinars.
Using Online Archives Through Business Magazines
Through sources like The Wall Street Journal, you can find recent archives of articles and news about California real estate. Do a search on WSJ under this topic and you'll find recent articles about house flipping in California, plus information about the state's recent housing gold rush.
Ask a Lawyer Through FreeAdvice
Have you ever done a Google search and noticed the FreeAdvice page? This is a good source to gain some free legal information about California real estate. Simply post a question in the forum and respectable real estate lawyers come in periodically to answer.
It's always a good idea to back up what's said with other real estate experts before doing any final real estate transaction.
Contact us at Trust Deed Capital to learn about our loan process for all serious property buyers and managers.