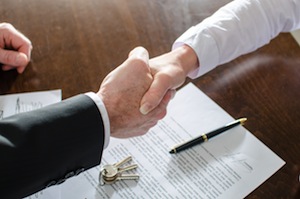 Real estate investment is a tricky subject that requires knowledge, expertise and excellent execution. Fortunately, anyone can move from a novice to an experienced investor by doing a deal or two and reading several books to make sure they do not make any major mistakes. There are 5 books in particular which are especially useful.
1. The Millionaire Real Estate Investor - Garry Keller
This one sets out the traditional concept behind real estate investing and why it has made so many people so rich. It provides useful ways to value property for the long term and how to best identify these assets. Lastly, it provides a step by step process on pursuing this vision yourself.
2. The Book on Flipping Houses: How to Buy, Rehab, and Resell Residential Properties - J Scott
Of course, not everyone wants to invest their hard-earned money for decades to become a millionaire. This book shows how riches can be achieved much quicker through short-term house flipping. It of course discusses financing strategies, investment ideas and rehabbing.
3. The Real Book of Real Estate: Real Experts. Real Stories. Real Life. - Robert Kiyosaki
From the best-selling author of Rich Dad, Poor Dad, Kiyosaki explains how the rich use habits built up over time to execute and succeed in real estate investing. Kiyosaki writes in a friendly, easy to understand style that anyone can understand. He outlines the concepts and state of mind required to succeed in real estate investing. It dwells on financing to help readers understand the best ways to take legal advantage of our current laws and regulations. Of course, he provides tips, tricks and processes to meet those goals.
4. The Wall Street Journal Complete Real-Estate Investing Guidebook - David Crook
The Wall Street Journal is the professional newspaper of choice. This book explains all the traditional, technical ways to value real estate in detail. For those that want more detailed analysis and valuation techniques, this is the book for you.
5. Principles: Life and Work - Ray Dalio
This book is not necessarily only about real estate. It is written by one of the most successful hedge fund managers of all time who has over $100 billion in assets under management. Dalio explains how investors should think using principles and priorities. He discusses real estate extensively and remarks on how the market reacts and responds to external variables. Anyone with the time and energy would gain valuable insights from this book.
Trust Deed Capital is a leading hard money lender and real estate expert. For more information, please contact us.