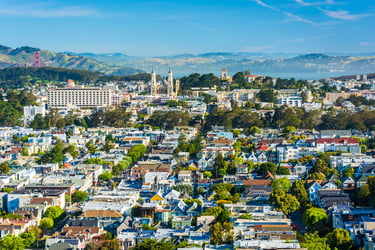 The California real estate market has continued to be one of the top markets in the United States for the past few decades. Even during down times, the top markets in Southern and Northern California continue to thrive. This has made it ideal for people that like to fix and flip older homes. While fix and flip opportunities have provided plenty of earning potential over the past decades, rising housing prices in many of the top areas has made it harder to get into the industry. Fortunately, there are still several great up-and-coming areas in California that provide plenty of opportunity.
Inglewood
For those that are looking for a home to fix and flip, Inglewood should be near the top of the list. Inglewood is very centrally located in the Los Angeles area and is right near the 105 and 405 freeways. At the same time, the city will soon see a boost in real estate demand from the expansion of the Crenshaw/LAX line as well as the opening of a new NFL football stadium. This provides a lot of opportunity for buyers that can still find older single-family homes for under $400,000. Those that are willing to do the work could easily flip the homes for a substantial profit.
Cypress Park
Cypress Park is an area of Los Angeles that is located about halfway between downtown and Glendale. Similar to other neighborhoods in the Los Angeles area, Cypress Park is seeing a lot of urban revitalization and is quickly becoming a hipster place to live. It is one of the few nearby communities that provides buyers with affordable home prices. Those that are willing to buy an older home that needs renovations can still find many properties that are priced affordably and provide opportunities for value creation.
City Terrace
Another Los Angeles area hotspot is City Terrace. City Terrace is located just outside of East Los Angeles and provides very quick access to downtown Los Angeles and many other top spots in the metro area. This area of Southern California is becoming a very popular option for younger buyers that want to purchase their first homes. Along with this trend of younger buyers, many new shops, cafes, and restaurants are beginning to pop up in the area. There are many smaller two and three-bedroom homes that are listed for around $300,000 and are poised for an increase in value after a renovation.
If you are interested in learning more about where the top fix and flip options are today, you should contact us to get more market information.