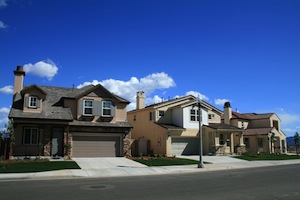 While many real estate investors like to rely on their own intuition and experience, it is always a good idea to get a second opinion when buying a property. For this task, there is no one more qualified than a reputable real estate appraiser. Equipped with the right tools and expertise, they can confirm or negate your impression of a property. Here is what they typically look for when determining the value of a property:
Size, Features and Amenities
Naturally, the square footage, the number of bedrooms & bathrooms, garage or carport will have a significant effect on the value an appraiser places on an investment property. In addition, such amenities as a swimming pool, tennis court and even the finishes on the interior and exterior of the home will also add to the overall price. Finally, any extras that are being left with the home after the sale such as appliances, furniture, exercise equipment or special lighting must be included.
Location of the Site
The location of the property will also be a significant factor in the appraiser's final price determination. Factors they consider include access to schools, hospitals and shopping venues as well as major highways. In addition, the view available from the property is a factor especially if it is located on the ocean, a lake, a golf course, or whether it backs up to a busy street. Any one of the many location variables will play a part in the final price determined by the appraiser.
Value of Nearby Properties
The neighborhood where the property is located offers a great tool to the appraiser in what are known as "comparisons.' Usually shortened to "comps," the appraiser will find other homes similar to yours and find the selling price. It offers a very objective way of getting a baseline price for the property.
As you can see, there are innumerable details that must be factored into an accurate appraisal. For this reason, finding a trustworthy and competent appraiser is invaluable to anyone considering a real estate investing career. Most likely, your real estate agent will recommend one to you, but you can also find them relatively easily by asking a trusted real estate professional or by looking on the Internet. In addition, the more seasoned and objective ones can be found by calling a private money lender. These lending companies have a lot of experience and will usually be able to steer you in the right direction when it comes to referring appraisers.