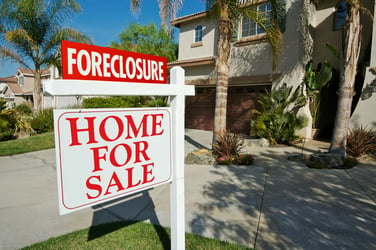 The takeaway from this February 2017 article is that the West Coast is not a great place for buying a home, the reason being galloping prices. Even if the rate of increase slows somewhat, other factors are at play in determining whether renting or buying will dominate in 2018.


The Tax Cuts and Jobs Act of 2017. The new law takes away many of the tax benefits of home ownership, limiting deductions for local and state property, sales, and income taxes to $10,000. That's a knock to homebuyers in a high tax state like California. On the other hand, most taxpayers itemize and don't take advantage of the mortgage interest deductibility, and the higher standard deduction may make monthly paychecks a little bigger.

Higher interest rates. While many people focus on the Fed, the rate to watch is the ten-year Treasury yield, which mortgage interest rates tend to follow. The ten-year ended up higher in 2017 and will likely trend up in 2018. The consensus is that mortgage interest rates should float around 4.4 percent as 2018 comes to a close. But our own expanding economy, along with Japan's and Europe's, might push all rates up.

Inventory of homes for sale. Housing demand, especially in the lower price ranges, will likely outpace supply, keeping a sellers' market in place.
Higher prices, higher interest rates, and low housing supply will make buying less attractive for most people in 2018. Higher down payment, loan, and closing costs mean that it will take longer for buyers to recoup their investment--four years in the greater Los Angeles market.
But the area continues to attract newcomers, and they need a place to live. The supply of rental units remains low, and rents, therefore, will continue to rise. Even high rents may look attractive when compared to the cost of ownership, especially for those who don't stay in the same home for the long haul. That's bad if you're a renter, but good if you're an investor.
On the other hand, non-rational forces are always at work in the residential housing market. People will financially stretch themselves to own a "dream home," and living in one's owned home in a community of fellow owners offers a sense of stability and a pathway to personal asset accumulation. Another unknown in the rent-or-own equation is how well the U.S. economy will continue to perform.
Since financing investors, whether they use a buy-and-flip or buy-and-rent strategy, is what we specialize in, contact us to discuss how current market conditions might correlate with your needs.