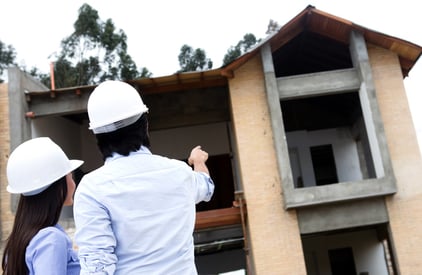 When you fix and flip houses for a living, there's a point immediately after you finish repairs when you must decide what you want to do with the house. Are you going to turn around and sell it, or do you need to rent it for a while? By asking these questions, you'll discover whether you'll make more money from renting or selling the property.
1. What's the market like?
If the market has suddenly dipped for houses like the one you just fixed up, holding on to it until the market corrects may help you make more money out of the property. Renting it out in the meantime will allow you to make money while you're waiting for the market to come back around.
2. What's the average monthly rent for homes like this in your area?
If you're going to rent out the property, there are several things it will need to cover. In order to turn a profit, you need the amount of each month's rent to be more than you're spending on the property! As you're calculating your expenses, include:
The amount you're paying for the mortgage each month

The cost of a property management company, if you plan to use one

Any improvements you're likely to need to make to the house while the current tenants are there or after they leave

Insurance
3. Are you likely to attract quality tenants?
You don't just want to think about short-term gain. You also want to consider how you'll make the most money off of the house long-term. If you're thinking about renting, you want quality renters who will take good care of the house--ideally, renters who will stay there until you're ready to sell the place. Poor-quality tenants can quickly trash the house, skip rent payments, and create a host of financial problems.
Fixing and flipping properties is a great way to increase your income. Before you decide whether to rent or sell, make sure you have a good idea of what it's going to cost you to go with either option. Careful evaluation will make it easier to make the decision simple. Ready to finance a new property or have more questions about fixing and flipping properties? Contact us today to learn how we can help you make the most of the process.