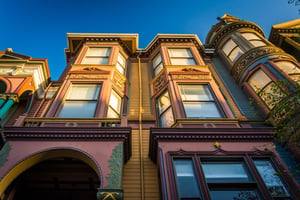 Buying a house to rent out is a big decision. You want to make sure that you have the right property for your renters: one that will attract high-quality renters who stick with the property, pay their rent on time, and other key details. That doesn't mean, however, that you need to take a walk through every property before you decide to buy--especially if you're buying in a geographic area removed from the one where you live.
Reason #1: You have a great real estate agent.
This trustworthy individual knows exactly what you're looking for in your rental property, and they won't steer you wrong. This can be particularly practical if you've worked with your real estate agent in the past and know that they are talented at finding properties that are a good fit for you.
Reason #2: Inspection takes place with or without you.
A quality inspector will be able to tell you whether anything is wrong with the property whether you're there or not. Typically, the decision to buy a house to rent or to fix and flip relies on discovering what's wrong with the property and whether or not you're able to fix what's wrong with it within the constraints of your budget.
Reason #3: Technology is incredible.
With today's technology, you can take a virtual walk through the property online without ever needing to see it yourself. A virtual walk-through can save you a lot of time and money, especially if the rental property you're considering is far from your home.
Reason #4: Scheduling is a serious challenge.
You have to work within your schedule and the seller's--and that can be frustrating for both of you. Opting for a virtual tour combined with a trustworthy real estate agent and home inspector can smooth the process and ensure that you don't have to adapt your schedule to buy your next rental property.
Buying a rental property is a big investment. If you need the funds to help make that possible, contact us today to learn more about how we can help you get that rental property in your hands faster.