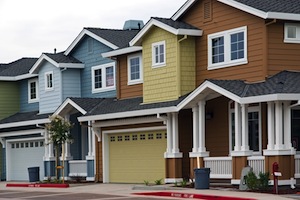 Anyone involved in REI knows that there must be a solid team for the process to work. Part of that team is the lender. There is the choice of traditional mortgage, however, that can take 30 to 60 days on average and with the banking regulations may not be a suitable fit. The regular market mortgage may not be your best option.
Now we look at the Hard Money Lender. The benefits are fast funding, within 1 to 2 weeks on average, being able to offer cash to the seller as a bargaining chip, and having immediate working capital available for the project. The loans are short term but offer reasonable interest rates as well as low loan origination points.
4 Tips to Close Quickly on a Fix and Flip Loan:
Present Yourself Well
This is not a matter of how you dress, but rather how you appear regarding experience and stability in the REI market. Put together a biography showing the lender that you are knowledgeable about not only the process of purchasing Real Estate, but that you have a solid plan for the property. Include information on your credit history since the lender will be looking at a 'whole picture' situation and not just your score.
Show the Property
The lender needs to be able to review the market valuation as it stands. What is the salability in its current condition? Does this hold well as collateral against the loan? Then apply the estimated valuation for the completed project. Include comps from the neighborhood. Give your estimated timeline for being ready for resale.
The Budget
Go in with your total loan amount and how you have detailed it into a coherent plan for the project. Show the purchase, labor, and materials cost estimates. Detail whether the property is expected to sell or be refinanced during the term of the loan.
Explain Your Exit Plan
Give a solid projection, based on your experience and research, as to how you expect to close the project, recoup your investment, and show a profit. If this is your first project then research and sound advice from known sources should be presented.
Being able to close fast, make a strong offer, and have leverage can make the difference in the outcome of the project. Having the right lender is essential to the process. Trust Deed Capital has the experience and the track record you want to make part of your REI team. Very competitive interest rates and loan points are only part of what we offer as a lender. Please, contact us, we want to discuss your project opportunities and loan requirements.