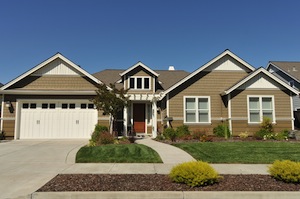 Investing in real estate can be risky. A savvy investor needs to know how to choose a lender who will be an asset to them. Not all are created equal. Here are five qualities to look for in a private lender.
Specialization
The borrower needs a lender who is in business solely to make loans, i.e. has no alternative ways to make money. It will make the lender more interested and easier to deal with.
Speed of approval
One of the advantages a borrower has with a private lender rather than a bank, is that the latter offers speed of approval. A serious investor needs a faster turnaround.
Experience
A lender needs experience in the chosen field or endeavor. They will then know what to expect and how to be an effective partner. An experienced lender will be conservative, financially stable, and aggressive like the investor.
Few restrictions
A private lender will generally have fewer restrictions than a bank, offering lenders loans that the bank would not even consider.
Relatively low rates
The borrower will have to realistically expect higher rates with a private lender as opposed to a bank, but even these should not be exorbitant. A four-point difference will not matter much with a short-term loan (about three years).
Banks are usually the go-to institutions for borrowers. However, a good private lender offers benefits that make it an attractive Plan B. A private lender should be easier to deal with, faster, more flexible and, if it knows the real estate market, a good partner that will help the borrower solve problems when they arise.
One concern borrowers have that gives them pause concerning private lenders is the higher interest rate. Such a thing is a minor flaw given that most real estate investment loans will be short-term. If the investor has experience rehabbing properties, a solid plan for repayment, and a good exit strategy, the higher interest rates that private lenders have should be of little consequence. The benefits will outweigh the drawbacks as compared to banks.
It goes without saying that the investor should generally look for a conservative private lender with a good reputation, one that is both on firm footing and aggressive at the same time. Taking the time for due diligence is of paramount importance in the search.
Please send me a note on LinkedIn to learn more about our services.