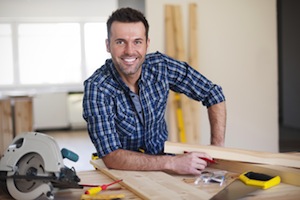 When fixing and flipping a property, you must make every dollar count. It is crucial that renovations contribute to achieving a sizeable gross profit. To make successful renovations, determining whether you will rent or sell to families or singles is an important step. When flipping single-friendly dwellings, here are four factors worth your consideration.
The Rules Of Engagement
Home improvement reality TV shows can offer a somewhat romanticized version of the flipping process as a quick way to make major money. But the truth is that a lot of time and effort go into making a space great for its intended renter or buyer. Singles have particular tastes, and one of the most substantial things to consider when renting to them is location.
For most people living alone, they want a neighborhood where they can meet and engage with people. They crave a strong sense of community: a place with busy streets that have bustling bars, attractive restaurants, popular stores and other vibrant businesses, which are full of life throughout the day and night. Perhaps you can pick a property in a locale with apartments or homes right next to one another and super-friendly group of neighboring residents.
The Quality Of Entertaining
Most singles want spaces with enough room to entertain guests. Whether they choose to throw a full-throttle party or casual game night, it is important that their visitors are comfortable with plenty of space to move around in their homes.
When you are rehabbing a property, you may consider creating sizeable dens, dining or living rooms.
The Value of Safety
When living alone, safety can become particularly concerning.
You can ensure a safer domain for your renter or buyer with something as simple as installing the proper windows, secure locks and operational smoke alarms. Taking the extra time to pay attention to safety precautions and getting the property into suitable condition is crucial. Planning for any delays with these matters is also a good practice.
The Motivation For Creativity
Your potential single buyers will want a place that they can make into their own space. Singles may want a property with light-colored walls or lots of windows to let light shine into their spaces to combat loneliness. Paying attention to small details can put money in your bank accounts sooner than later.
Learning to adapt your spaces to fit discerning tastes is a key skill as a home flipper. Once you learn how to tailor your thinking when it comes to overhauling a home, you can save time and increase your profit margin. Consider this list of criteria and please contact us with any questions.