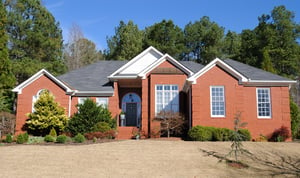 Investing in rental properties is not always cut and dry, whether you're an experienced investor or newcomer. Investing can be very rewarding and profitable if you know what you're doing - and are ready to put in the effort to make the money your investment deserves. Your ultimate goal, of course, is, to find a positive cash flow property in a profitable real estate market and hopefully take advantage of long-term real estate appreciation.
Proper research and due diligence are your best friends when it comes to real estate investing. Without these tools, it's hard to compete with the "big guys" and prevent mistakes. Here are five common rental property challenges – and how to persevere despite them.
If the property already has tenants, what kind of tenants are they? Make sure to inspect the home correctly, find out about their payment habits, and learn what kind of damage they have inflicted beyond normal wear and tear. For example, a house with a renter and some rowdy kids and dogs can ruin any improvements you make. You also don't want somebody who pays late every month.

Are multiple repairs or replacements in your budget? Make sure to have the roof, drain pipes, etc. inspected as well as the structure of the house. Check and see how old the AC unit is. These are some of the most significant expenses outside of electricity and plumbing when you buy a home of any kind. Replacing old appliances such as the stove and the refrigerator can be expensive, too.

How safe is the property? Aside from repairs and replacements, is the property up to code? Are the stairway rails stable? Is the gas line okay? Is there a history of mold or pests? If not properly handled, these problems will return and can be expensive, especially if the tenants suffer an injury on the property.

Are there liens or other monies owed? Not only look for claims but make sure that any money owed to utility companies are resolved. Property tax should transfer to your name or business, as should utilities. Sometimes this takes extra effort.

Is the property in a neighborhood that needs rentals? You might start with a home that's occupied, but when your initial renters leave, you need to make sure the property is in a place that people want to live. Buying rental properties in a popular area near schools or neighborhoods with a lot of resources such as shopping and dining is a great move when you're investing.
These are just five key points you should consider when buying a property. When it comes to investing, you'll probably find that you're always learning. Make sure to keep these challenges in mind when you're looking at properties online as well as in-person. Check out our blog for other tips on investing and financing or contact us to learn how we can help you with your next investment.