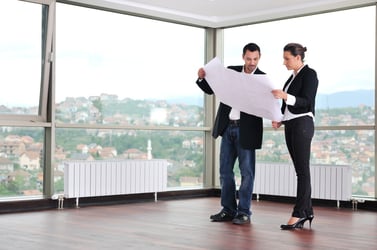 In many cases, you'll learn some of your most important lessons in real estate, not through your successful deals, but through the moments when you mess up. From the lessons you learn as you make mistakes to the lessons you can learn to avoid, check out these things you learn by screwing up a deal.
Lesson #1: How Much Can You Risk?
When you mess up a deal--whether you invested too much money in a property you couldn't flip for a reasonable amount or you took a gamble on a property that didn't sell in as timely a manner you'd hoped for--you learn how much risk you can actually afford to take. It's not just about how much you can afford to put down on a house; it's also about how long you can sustain the payments in the event of a slow-moving market.
Lesson #2: A Full Inspection Isn't Optional
If you know how to do a full inspection on your own, great! If you can't, it's critical to bring in a home inspector to take a look at your property. While they might not catch every possible issue, they will do a much better job of estimating the cost of repairs to your new property.
Lesson #3: You Have to Read the Market
You've purchased a house, done the repairs, and put it on the market. Unfortunately, it's just not moving! One of the most important parts of home flipping is learning to read the market and discover how to price your house to sell. You don't want to price too low and miss out on a sale, but you don't want to price too high and watch interested buyers disappear, either.
Lesson #4: You Need Great Pictures
Part of your selling process is taking great pictures of your property. You want to paint it in the best possible light and bring in buyers to take a closer look at what you've done. Posting poor pictures will send away potential buyers.
Lesson #5: Aggressive Tactics Can Lose Buyers
You want to sell your house quickly, and you're willing to be aggressive with your buyers in order to get it sold. Unfortunately, that tactic can completely mess up your deal and cause it to fall apart altogether! Using too-aggressive tactics can send your buyers fleeing for another property.
Some lessons, you'll have to learn the hard way on your real estate journey. Others, you'll be able to put together with the experience of others. Over time, you'll learn how to more effectively evaluate the potential in your new properties and flip them more easily. Need financing to help you on your journey? Contact us to see what we can offer.