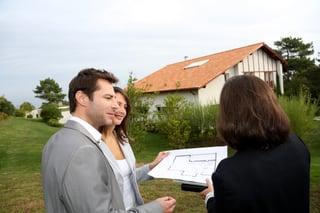 If you want to see what's hot on the market, it pays to look at what's happening on college campuses. Only last week, the results of the U.S. Department of Energy Solar Decathlon were published. The contest centered on sustainable home building, and one of the competitors was based right here in Southern California. Team Orange County focused their project on the specific challenges in the Southern California real estate market, and their design points out several home features that California investors love.
There are two main areas of focus in the project house called Casa del Sol, all taking into account the specific Southern California real estate market. First of all, the house design adapts to the unique climate of the area. With El Nino arriving, the extra sun gives the house ample opportunity to exhibit the use of solar power. Alternative energy is a hot selling point in California, and the house even uses solar panels to charge a hybrid car. In addition to the use of solar power, the xeriscape of the house includes rainwater collection and native plants to conserve water.
A second facet of the California market involves affordability and multi-generational living. With many young adults moving back with their parents and life expectancies increasing, the popular design of houses has become almost modular in structure. When accommodating different generations of the family under one roof, the trend is for Grandma and Grandpa to want a space of their own. This extra apartment can also be leased out to rent when the children can afford their own place. The project house takes this into account:
By 2060, Southern California's population will have increased by over 2 million people, and it's already seeing demographic shifts as young people move back in with parents and life-spans increase. To accommodate for this, (the team) designed a flex room with a collapsible divider and a studio suite for multi-generational living or to use as a rental.
When considering California investment, the two areas focused on in this competition are good measures for what the community is looking for as a whole. The environment and economizing are in, with an excessive lifestyle becoming a relic of the past. As the market booms, investors will look for homes that they can market as 'green' homes and places where baby-boomers can live alongside their multi-generational returning college students.
For more trends and development in the California real estate market, contact us.