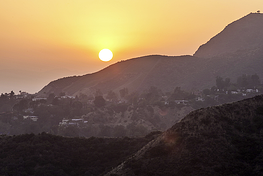 With median housing prices moving up, starter home prices increasing, and foreclosures on the decline, Southern California housing is clearly in recovery. This shift in the market changes things for people that buy and lend on investment properties in that it makes the whole process much less risky. After all, now the market is helping you out by adding value instead of subtracting it!
While a market moving upward can make all properties more lucrative, there are still two broad types of properties that make the best investments.
Investment properties in bad condition in great areas. These are properties that are located in areas like Santa Monica or La Jolla that hold their value well but that are in need of rehabilitation or refreshing. For example, imagine a home that has had the same owner for 30 or 40 years without any updating. Going through and replacing shag carpeting, popcorn ceilings and 70's vintage avocado green appliances can create a great deal of equity relatively quickly.
Vacant properties in challenged areas. Although the recovering market is making these hard to find, there are still thousands of low-cost foreclosed and distressed properties in less desirable areas. While they will not sell for anywhere near as much money as the first class of investment properties, they are also much less expensive to purchase. While some may need extensive rehabilitation due to vandalism or other damage, others simply need to be cleaned up and resold.
There are two ways to take advantage of the rapidly changing market in California real estate. Both give you a chance to be a part of the state's recovery, but they are very different ways to invest:
Use private mortgage market (private money) to buy either class of investment properties. With a private hard money mortgage, you can get the money you need to quickly move on the best investments, rehabilitate them, and sell them for significant profit.
Be a private mortgage lender. Investing in first trust deeds is a safe way for you to benefit from the real estate market without having to actually get your hands dirty rehabilitating investment properties. By lending your money to highly qualified investors with sizable down payments, you can earn a much healthier return than you could in other similar investment vehicles.