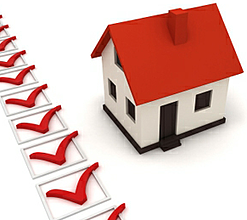 If you are looking to invest in real estate in California, the market is still extremely inviting. As long as you are a qualified buyer, you will find a number of great deals, and even more importantly, a number of different sources for California real estate loans. Here are 7 amazing tips to help you take advantage of the unique conditions in today's real estate and mortgage lending market:
You need to move fast. The best deals will usually have a number of interested parties looking at them, so make your decisions quickly.
Find new sources for money. The bank that always made loans to you in the past probably has completely different lending standards now. You should diversify your debt sources by including both traditional and non-traditional lenders like the private money market.
Cash is king. While California real estate loans are available, they are still harder to get than they were before the downturn. Letting sellers and lenders know that you have the cash to close the deal will help you stand out in a crowded field of buyers.
Rents are going up. Most parts of California are experiencing rent increases, meaning that if you end up holding a property you can expect to have a growing cash flow stream over the coming years.
Don't step over dollars to pick up pennies. If you know you have a good deal where you can make a 50 to 100 percent return but you have to pay an extra couple of thousand dollars to get it, pay it. A 48 to 98 percent return is better than no return, after all!
The DSCR (debt service coverage ratio) isn't a deal killer. While many lenders will only make loans when the collateral's income meets their preset debt service coverage ratio, others, like private money lenders, will give you loans based on the strength of your collateral, down payment and ability to repay the loan.
Temporary financing is a good thing. While many borrowers really want a long-term fixed rate loan, many California real estate loans are temporary financing. These will allow you to get into the deal, do what you need to make it a cash flowing asset and put in place permanent financing. Of course, if your intent is to flip the property, short-term financing is perfect.