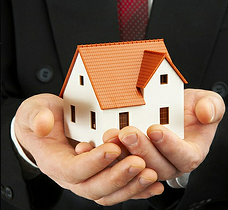 Trust deed investing is the use of private or "hard" money to provide real estate developers with a source of money other than from traditional lending sources. The process offers both the borrower and the lender some significant advantages over traditional lending institutions with only a few minor drawbacks.
Pros
Superior Returns
Investors are engaged in a constant struggle to obtain decent rewards at a tolerable risk level. On one hand, CDs and other bank instruments offer the assurance provided by the U.S. government. On the other, an investor can take his chances with "junk" bonds or other risky investments that pay well but come with substantial risk to the principle.

Trust deeds, however, yield rates in the 9%-12% range. Payments are made on a monthly basis and the rate is guaranteed for the life of the loan.

Substantial Security
Trust deed loans are all secured by a real estate, typically a property that has been rehabbed by an experienced real estate investor. In the event of a default, the lender obtains possession of the property. Furthermore, the loan amount is always significantly discounted to the actual value of the property. These two facts protect the lender from every possible outcome. If the deal works, you have an excellent return and if the deal doesn't work, you are still able to recoup your principle with a decent return.

Convenience
Private Money lending companies provide a one stop shop for hard money transactions. At the beginning, these companies bring lenders and borrowers together. Their experience and expertise allows them to evaluate the borrowers and lenders as well as the deals themselves. They also have the resources to facilitate any related tasks. In short, they make it easy to invest in a safe, reliable and high-yielding real estate deal.
Cons
The drawbacks to trust deed investing are small in comparison to the advantages, however, they do exist. As with any other real estate investment, the deals are somewhat illiquid although there are secondary markets for the loans should they ever default.

Secondly, unlike FDIC insured savings accounts and CD's, trust deeds are not FDIC insured. However, they are secured by a valuable real estate asset, which does provide superior security.
Lastly, in the rare situation that you do foreclose on a property, you may have to actively manage it while trying to sell it. Trust deed investing is not for the faint of heart, and for that reason, be sure that you are working with an experienced, professional Private Money Lender who can navigate the process of Trust Deed Investing from beginning to end.