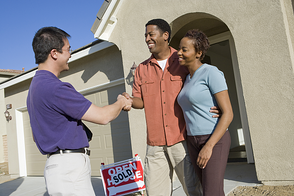 Whether you're looking for real estate for sale by owner or bank-owned properties, off market deals are frequently the best ones. Here are some strategies that can help you find them:
Off Market Real Estate Tip #1: Property for Sale By Owner
While FSBO pricing has improved with the availability of Internet data sources, it still isn't always as spot-on-the-market as the list price that a qualified real estate agent will come up with. As such, you might find some FSBO deals that are underpriced relative to other properties in the market. Dealing directly with the owner may also give you additional negotiating leverage that you can use to turn even an overpriced property into a great deal.
Off Market Real Estate Tip #2: Expired Listings
When real estate that was listed expires, sometimes, the owner still wants to sell it. Furthermore, once real estate goes off the market, you can go directly to the owner and make an offer that is less than what he needed to get when he had to pay an agent. These properties can turn into very good deals just on the basis of that discount alone.
Off Market Real Estate Tip #3: Know Area Lenders
While most conventionally-mortgaged homes end up going through Fannie, Freddie or Ginnie Mae's sale process, properties that have loans held by local banks or private lenders have a much less predictable sale process. Sometimes, you can contact the lender directly while the property is in foreclosure and carve out a position for yourself before the real estate goes on the market. Getting to know the realtors that work with private lenders can also give you a leg up.
Off Market Real Estate Tip #4: Contact Owners Directly
Another way to find property for sale by owner is to contact owners directly. When you do this by calling or writing and delivering the straightforward message that you are willing to buy the property, you can not only potentially avoid brokerage fees, but you can also avoid competition and maybe save money.
Off Market Real Estate Tip #5: Tread Carefully
Just because a deal is off market, doesn't mean it's a good one. For instance, real estate for sale by owner isn't listed because real estate agents wouldn't list the property at the owner's price. Deals also sometimes expire because they're overpriced. As such, it's always a good idea to do your own due diligence before rushing out and making an offer to make sure that the property is as good a deal as you think it is.