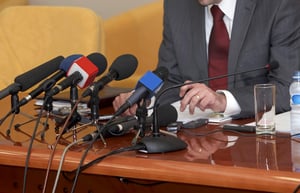 A key problem to examine before investing in rental property in California is the applicability of rent controls. California voters nixed Proposition 10 during the November 2018 elections which would have repealed the 1995 Costa-Hawkins Rental Housing Act, a law that limits municipalities ability to issue rent controls.
What Costa-Hawkins Mandates
The 1995 Act stops municipalities in the state from creating rent controls on condos, new apartment construction and single-family dwellings. It also prohibits vacancy control. In California, local municipalities set rent controls. They're limited only by the federal and state constitutions, and applicable federal and state laws. Limited construction and rising housing costs in the 1970s brought about the first series of rent controls in the state. The passage of Costa–Hawkins in 1995 sought to limit cities from instituting further rent controls.


California municipalities can still set rent controls on real estate rentals constructed before 1995. There are no limits in the law to those wanting to buy a home or sell a home, but it does apply to homes the owner decides to turn into rental properties. Contact Trust Deed Capital to learn more about the importance of a rental property's construction year in how rent controls apply.
How the Vote Split
It wouldn't take too much to sway the state's voters to allow rent controls on all buildings. About 38 percent of California voters voted for Proposition 10, with 62 percent voting to keep Costa-Hawkins. Consumer advocates in San Diego County have been pushing for enhanced rent control laws to better protect consumers. After the failure of Proposition 10, activists began immediately planning a new approach.


A National City rent control law also failed to pass. Since the San Diego City Council now has a Democratic super-majority, San Diego Tenants United (SDTU) will target in that city for the next rent control initiative, said SDTU representative Rafael Bautista.
How It Helps Real Estate
The rejection of Proposition 10 bodes well for the construction industry and realtor firms. According to historical statistics, establishing rent controls discourages new residential building.


"Why in a production-starved market would you encourage even further reductions in production?" said San Diego Building Industry Association CEO Borre Winckel in an interview with the San Diego Tribune.
Consumer advocates also want to pass new requirements for subsidized housing in new developments. Winckel said this would raise development costs. Consumer advocates want a solution to San Diego's housing shortage. The city's mayor, Kevin Faulconer, stated on Twitter the day after the elections that the housing solution is building more housing. Availability and affordability are two separate issues though. Economists agree that rent controls reduce the quantity and quality of housing.


Even the governor-elect, who opposed Proposition 10, says the state needs enhanced consumer protections in the area of rental properties. The newly elected governor, Gavin Newsom, said in an interview with the Tribune that he wants the Costa-Hawkins Act amended to add renter protections.
A Losing Proposition
Like many propositions, the wording and the advertising leading up to the vote influenced voters. US landlords campaigned for a no vote although it was ostensibly a state issue. The realty industry spent $76.2 million on advertising targeting military veterans and senior citizens. The ads focused on how passing Proposition 10 would raise housing costs. The campaign for passing the proposition spent about one third of that figure on advertising. It wasn't enough to educate or sway the public.

"When people are confused, they typically vote no," Bautista said.