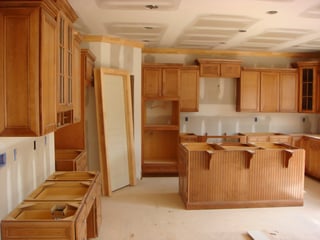 Fixing and Flipping a house is going to cost money, there's no way around it. However, there are ways to reduce your cost, and therefore increase your profit when you sell the home. Here are Five Small Things You Can Do To Save Money on Your Fix and Flip.
1. Stage the House
Staging your home with furniture sounds like an added expense, but really it'll help your home sell faster, which will cut down on your holding costs. Selling it sooner will outweigh the cost of staging. You can also find bargain staging items if you shop around. There's no need to buy all high-end furniture. You just need something to make the house feel like a home.
2. Buy Your Appliances During US Holiday Sales
There's no shortage of bargains during the holiday sales. You'll find high-end appliances at a much more profitable rate if you schedule your shopping around sale events. You'll be able to get far more for your money if you wait and shop smart.
3. Don't Replace When You Can Repair
Cabinets often don't need to be replaced. If they're solid and clean, then a fresh coat of paint, and fancy cabinet knobs, will completely revamp their appearance. It'll save you both time, and money, if you make repairs and touch ups in areas that don't require expensive renovation.
4. Visit Big Bargain Stores
You'll likely buy light fixtures, flooring, toilets, and sink faucets at some point during your fix and flip project. Costco sells all of these items at a very competitive price. You could save hundreds, or thousands of dollars if you bargain hunt before going to a more expensive store. Add some color to the kitchen by creating your backsplash from Costco tiles. They carry some very nice mosaic tiles that could be perfect for your kitchen.
5. Buy the Right Paint
Don't just stock up on cheap paint gallons. If your walls are dark you could wind up putting five coats of paint on just to cover it up. That's a lot of time, work, and paint to get the job done. Choose to go for the slightly more expensive paint-with-primer which will normally cover in just one coat.
Contact Trust Deed Capital to finance your project. Their experienced staff will get you competitive rates with low fees, as they help you find the best solution to your fix and flip investment needs.