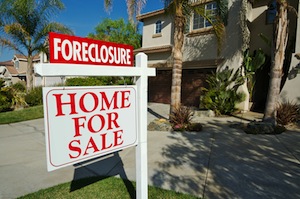 Foreclosures are common events in American society. During the middle of the 2007 financial crisis, the number of foreclosures skyrocketed since many people were no longer able to make their monthly payments. This eventually resulted in lower housing rates because property owners were trying to boost demand for their assets. From an investor's perspective, foreclosures are viewed as good real estate deals. Indeed, most investors imagine themselves buying houses in excellent condition at a discount from distressed sellers, and then reselling them at a profit. Yet, things rarely go according to plan. This blog is about foreclosures - how they work and what that means for you as an investor.
Which situations lead to foreclosures?
When a homeowner decides to stop making payments, they immediately trigger the risk of having their house foreclosed. While it's true that certain people go into foreclosure willfully, most people no longer have the ability to make payments each month. Examples of situations leading to foreclosure include:
Job loss
Permanent disability
Divorce
Employment relocation
What should an investor consider?
Buying foreclosures is an operation that can be conducted in any state, although rules aren't the same from one state to another. When it comes to foreclosures, rules are generally classified under two scenarios:
For instance, there are certain states where homeowners are entitled to remain in the house for up to one year. In such states, mortgages are used. States where trust deeds are used give homeowners up to four months to vacate. So if waiting for an entire year is too long for you, then consider foreclosures in states where trust deeds are used.
Another thing to consider is whether you'll be given the opportunity to inspect the house before making an offer. This usually depends on the house location, but if you find yourself in such a situation, don't take any risks and resume your search. You certainly don't want to make an offer for a house for which you don't even know how much you're going to spend in necessary repairs.
There are other things to consider before buying a foreclosure such as whether the given property has any kind of liens. After transferring the title, you'll be liable for those liens. Taking the time to review all these elements beforehand will help you select the most profitable foreclosed properties. Please contact us for more information on foreclosures.