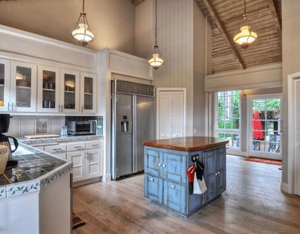 One of the questions a new landlord must ask themselves is whether they should include utilities with the rent. There are a number of things to consider:
Pros
It can be a selling point to attract tenants and can help justify a higher rent. Many tenants are attracted by the simplicity of knowing exactly how much they will be paying a month. Others like the fact that they don't have to worry about setting up utilities.

Your building may not have separate meters. Charging based on occupancy is considered discriminatory in many jurisdictions and charging based on square footage can leave tenants feeling they are subsidizing those who turn the heat up to 80 in the winter and the a/c down to 60 in the summer.

It is easier than managing a separate bill for rent and utilities. With larger properties, you might find hiring a utility bill management company a good solution, but this can be cost prohibitive with smaller ones.

Because tenants pay an average rate through the year, they do not get caught by surprise by high winter or summer bills, which can sometimes result in a budget crisis for your tenants.
Cons
It can sometimes end up costing you more, especially if tenants feel that they can use all of the energy they want. You also may not be able to predict utility costs accurately. A heatwave or a major winter storm can result in sudden costs.

Deadbeat tenants are sometimes attracted to apartments with the bills included, so they don't have to try and negotiate past due payments with the utility service.

You have to work things out with the utility company. This can be a major headache. One factor to consider is just how annoying the local utility company is to deal with.

Your apartments will look more expensive as the only thing people look at is the rent. This might scare off good tenants who have not noticed that utilities are included.
Whether you should include utilities or not really depends on a variety of factors, which might include typical utility costs, climate, the size and condition of your building, etc. Another option is to include some utilities (such as trash collection) but not others. If you are looking for more advice on starting out as a landlord or getting a loan to cover the cost of an investment property, contact Trust Deed Capital today.
Sources:
https://www.biggerpockets.com/renewsblog/2014/03/17/pros-cons-including-utilities/
https://www.greenresidential.com/include-utilities-rent-6-pros-cons-consider/
http://blog.apartmentfinder.com/apartment-living/the-pros-and-cons-of-all-bills-paid-apartments/