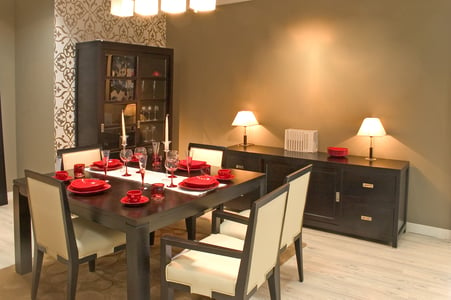 Fix and Flip TV shows make the entire process seem fun and easy, but the reality is that flipping a house takes a lot of work, money, and knowledge. What you see on TV doesn't prepare you for the reality that awaits you. If you're really interested in fixing and flipping, you should know that you'll face challenges, and you should be prepared to face them head on. Below are a list of three challenges you will have to face when buying a California fix and flip home.
Finding the Right Property
There was a time in California where flippers could easily find a multitude of foreclosures that were perfect for fixing and flipping. That's not the case any longer. You'll have trouble finding foreclosures or homes that will easily turn a profit without costing you a fortune first. That doesn't mean that you can't find a decent house without a huge price tag, it just means you'll have to put in more time and effort. Study the local real estate market well and get really familiar with property values in the area. It also helps to make connections with real estate agents who work in the area you're interested in so they can give you a heads up when a good deal is about to become available.
Financing
Getting a loan at a bank isn't easy. Banks don't like taking risks, and if you're new to the fix and flip game, they'll probably view you as a risk. Even if you do get approved, it's likely you'll still have to put a lot of your own money into the mix to get a good fix and flip property, and that's if the bank doesn't take too long processing your loan. The fix and flip game is competitive. You have to move fast, and that's really hard to do with a bank loan.
Unsure of What Repairs to Make
Be realistic about what you can achieve. You can't change everything inside the house and still hope to make a large profit. There are limits, and you should know them before you start. A good rule is to start by focusing on the important aspects of the house and then, if you have extra money, you can touch up the other problems.
Kitchen & Bathroom: People focus a lot on the countertops and cabinets in these two rooms, so make sure they're upgraded.
Flooring: Replace it if it's not in great condition. A potential buyer might walk out simply because they don't like the quality of the floors.
Paint: It's simple, but painting all the rooms in the house will make a huge difference.
If you know the challenges you're up against, you'll be better prepared to overcome them. Do your research, make preparations, be realistic in your goals, and know that fixing and flipping is a process. If that sounds like something you can undertake, and want to do, please contact us for a loan that's free from the complications you'll find at the bank.