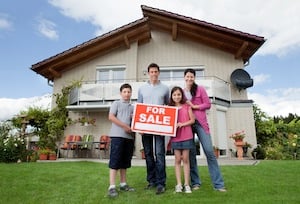 When the clock strikes 12 and the new year arrives we all celebrate and promise to make the current year better than the year before. We make promises to ourselves, and set goals to meet in the coming months. If you want to focus on making the most out of your fix and flip career in 2017 then here are three New Year's resolutions to run a better fix and flip business.
Don't Ever Go Over 70% Your ARV
Your ARV, or "After Repair Value" is, of course, the value of the property you're working on after you've put all the work into it. You always, always want to spend less than 70% of that price. You have to live by that rule in order to make a profit. If you go over that number, you're breaking one of the most important fix and flip rules there is, and it will cost you. So, make sure that whatever repairs and additions you have in mind for the house will come in under the ARV. If they won't, you have to make some changes. If you've struggled with making a profit last year, you should look at your repair costs versus your ARV and see if you're in the habit of breaking the number one rule of fixing and flipping.
Go the Extra Mile
Attention to detail really makes a difference when it comes to producing beautiful houses that capture a buyer's attention. If you can do it while still remaining 70% less than your ARV, you should add some cosmetic additions to the home that make your house stand out from the others on the market. Buyers tend to view a lot of homes before making a decision, and you need to create one that stays in their minds, even after they've viewed five other ones. Cosmetic additions such as kitchen backsplash, a nicer mirror in the bathroom, popular paint colors, and nice light fixtures will go a long way. Your potential buyers will probably see a few homes they like, but it's those "wow factors" that'll make one nice home stand out above another.
Show Off Your Rehab
By the time you're done with your fix and flip, you've likely made a lot of improvements to the house. You should brag a little, but in a way that makes potential buyers feel at ease. If you've replaced appliances, HVAC systems, or the roof you want the buyer to know that. It'll make them feel safe within the home. Create a binder, and fill it with all the important changes you made to the house. Did you replace the sprinkler system? Did you replace broken windows or fix the furnace? Place all your improvements into that binder so that everyone who comes into the home can see the changes you've made.
If you want to set yourself up for success this year, make resolutions to go the extra mile, stick to your budget, and show off your rehab in a way that gives buyers an extra sense of security. If you're in need of financial assistance for your upcoming fix and flip project, please contact us. We'd be glad to help make 2017 a successful year for you.