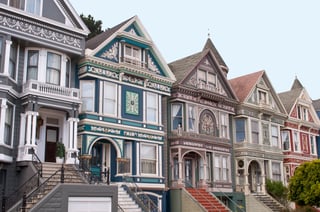 Summer is moving fast, and if you're in the market to buy a home in California, it's time to take action before the season ends. The reason summer is such a good time to buy a house is because so many conveniences exist.
Recent statistics from Realtor.org show 85% of those who plan to buy or sell in the coming year plan to do so in spring or summer. The same site also notes California is the perfect place to do this thanks to having more markets tilting in sellers' favor. It's all due to considerable job growth and rising home prices throughout specific California regions.
Here's three ways to take advantage of the California summer real estate season so you find the best deals, and the best cities to live in the Golden State.
1. The Summer is Easier on Families
If you're a family looking for a home, or want to sell your home to a family, summer in California is the best time ever. One reason is because kids are out of school, which makes it easier for parents to find time to buy a new home.
In general, families want to get settled in a new home by summer so they'll be ready for the new school year. Should you live near a school, summer is a great time to sell your home to a family with kids.
Many simply choose summer to buy because moving is easier to avoid any inclement weather. In California, sunnier weather is obviously more consistent, though it's not always this way if you're moving statewide in a stormy climate.
2. Two Northern California Cities Rank High in Real Estate This Summer
Recent reports show Vallejo and San Francisco as the two top cities in the U.S. for real estate this summer. These are two great cities giving you plenty of things to do with your family.
Already last fall, many local media outlets noted Vallejo as having a major comeback in the housing market. Nothing has changed this summer, with many bargain prices on homes found throughout the city.
3. Selling Prices Continue to Rise This Summer
The California Association of Realtors notes that some sale prices are going up as of June this year. It's a perfect time for homeowners to sell, and a convenient time for you to find more homes available.
Compared to this time last year, we've already seen a slight uptick in what houses are going for in nearly every major California city. This means you're going to need significant money down to land the California home of your dreams.
Contact us at Trust Deed Capital so we can help you buy a California real estate investment property this summer with a smarter, safer, and faster approach to loaning.