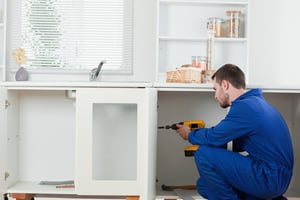 Achieving success in the completion of any construction project depends on how effectively you can manage your contractors from when the task begins until the end. Competent contractors should accomplish the task at hand within the set time limit, and they should offer quality services as well. If you want your contractors to meet your expectations, you should adopt the approach that will help you manage them accordingly. Below are some of the tips you can consider adopting for effective management of contractors.
Invest in Technology
Construction activities involve a lot of paperwork, and if you opt to file all necessary records manually, you may encounter various challenges. Investing in the right technology for your construction project can improve planning, asset allocation, and the management of your workforce. You will also achieve accuracy in record keeping and constant updates on the progress of your construction project, which are part of the necessities for effective management of contractors.
Be Specific
Defining the scope of your construction project before embarking on such a task is a necessity if you do not want to waste time and money. Your contractors should know what you expect from them, and that is why you should give them every detail regarding your construction project as you also share job-specific safety issues with them. Once your contractors understand their obligations regarding the task at hand and agree to observe the rules and guidelines you specify, you will hardly experience difficulties in managing their operations.
Interview Prospective Contractors
Engaging contractors before you analyze their capabilities and limitations is a recipe for failure. Organizing face to face meetings with prospective contractors before you award them the contract is paramount because it eliminates guesswork and that suggests that managing such individuals ceases to be a challenge. Some of the things you should address as you interview potential contractors include their skill level, their experience, and the knowledge they possess.
Consider Mutual Relationships
If your contractors have to worry about who is watching while they work, they may offer substandard services as a result of communication breakdown. Forming mutual relationships with contractors establishes trust and it also improves construction inspection procedures, which promotes effective management.
You should also appreciate the fact that contractors value your appreciation when they offer exemplary services. When you address contractors as part of your team, you create the right environment for sharing ideas, and you should also correct them with dignity when mistakes happen, which will strengthen your relationship with them.
If you want more information on tips for managing contractors effectively, contact us today!