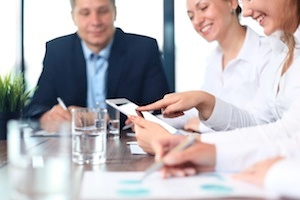 If you are looking to get into the real estate game, many people believe that fix and flip is the way to go. If this is a strategy you are considering, it is important to do your homework. The best information about fixing and flipping comes from those who are doing it and are successful. Here is some of the best advice from famous fix and flippers you should try to emulate.
Get Educated
Well-known real estate investor, Mike Cantu, cannot stress enough the importance people should place on educating themselves about the real estate business. He places an emphasis on single family homes. He says that investors should read every day in order to learn about the business and keep abreast of the latest trends. With 30 years of real estate investing and entrepreneurship under his belt and a couple of popular real estate investing courses, he should know.
Find a Mentor
Sharon Vornholt, echoes a sentiment that many successful investors share: you need to find a mentor. She recommends finding a local real estate association and getting involved. When you find someone who is successful, watch what they do to see what works. It is one of the best ways to find someone who is willing to show you the ropes, bounce around ideas and give you advice. Sharon has been a real estate investor for the last 20 years. She is also a blogger, coach and online marketer.
Find a Partner
Nick Manfredi takes Sharon's advice one step farther. He recommends not only finding someone who knows the business, but getting that person to partner with you. He believes that when you are starting out, it is a good idea to joint venture with someone who understands the risk. His advice is highly sought after with feature stories written about him in Fortune Magazine and The Los Angeles Times. He has also contributed to such publications as CNN Money Magazine.
Create a Strategy
Ward Hannigan's best advice is to have a plan. He developed a formula for balancing cost with risk to help him determine which properties were worth the investment. His plan seems to have worked for him pretty well. With over 30 years of real estate experience, Hannigan now works as a consultant and mentor to successful foreclosure practitioners.
The real estate market sees peaks and valleys like any other market. The advice you can get from people who have been there and have succeeded is invaluable. These fix and flippers can help you get started and survive the market dips if you are willing to heed their advice.
Contact Trust Deed Capital today to get started on your journey to house flipping success.